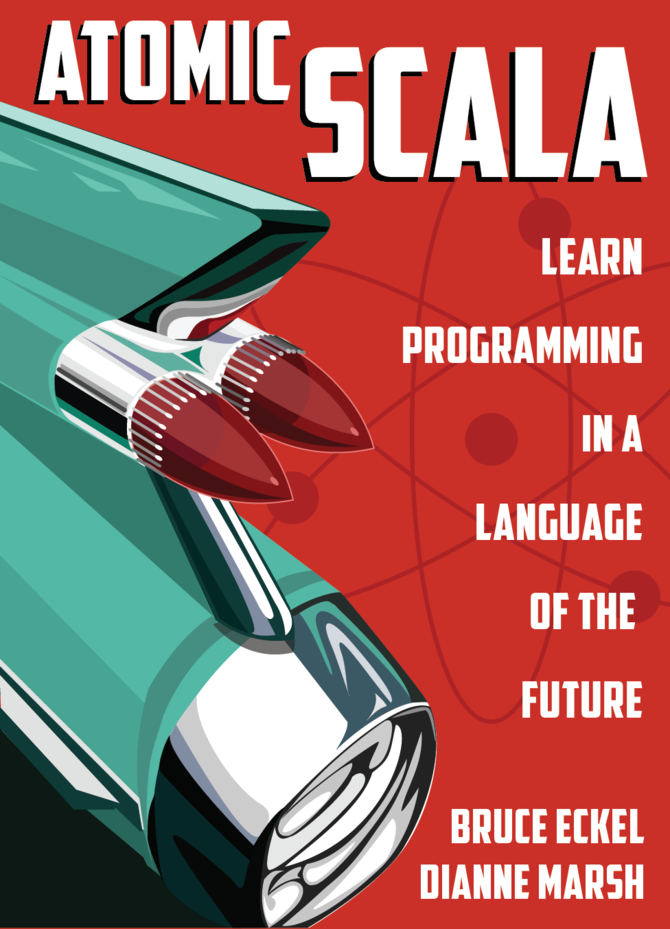 Atomic Scala PDF/HTML/Kindle/Epub/iBooks
Atomic Scala PDF/HTML/Kindle/Epub/iBooks
By Mindview LLC
This is Version 1.1, released 9/15/13. If there are any issues you'll automatically have the new versions pushed to you via Gumroad when they're ready.




Before buying, make sure you try out the free sample which contains the first 100 pages of this book in the same formats as this package:

http://www.atomicscala.com/free-sample




The zip file you get when you purchase this eBook contains the same content you get when you order the print version. The zip package includes:

- An HTML file

- A PDF file with hotlinked table of contents for easy navigation

- An ePub file for Apple iBooks, Nook, Kobo, etc.

- A mobi file for Kindle 3 and above, Kindle Fire, and Kindle Reader software (for most devices including Android tablets and phones).

- A README.txt file containing installation instructions.


This ebook is not copy protected so you can easily place it on all your devices. However, it is copyrighted material -- please encourage others to purchase their own copies.
Sorry, this item is not available in your location.
SOLD OUT
You'll get one ZIP file.

Size

5.04 MB