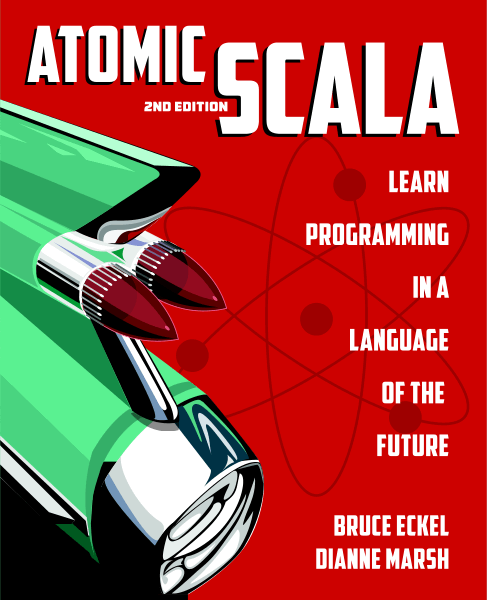 Atomic Scala 2nd Edition PDF
Atomic Scala 2nd Edition PDF
By Mindview LLC
This is the PDF of the 2nd edition, released March 10, 2015.

Right now the 2nd edition is only available as a PDF file, with bookmarked table of contents for easy navigation. When the other ebook formats become available you will get additional notifications via Gumroad (if you can't wait, apparently

http://calibre-ebook.com/

will convert from PDF to other formats). The entirety of Version 1.1 (released 9/15/13), including all different ebook formats, is still part of the download package.




Before buying, make sure you try out the free sample which contains the first 100 pages of this book:


http://www.atomicscala.com/free-sample




This ebook is not copy protected so you can easily place it on all your devices. However, it is copyrighted material -- please encourage others to purchase their own copies.

Sorry, this item is not available in your location.
SOLD OUT