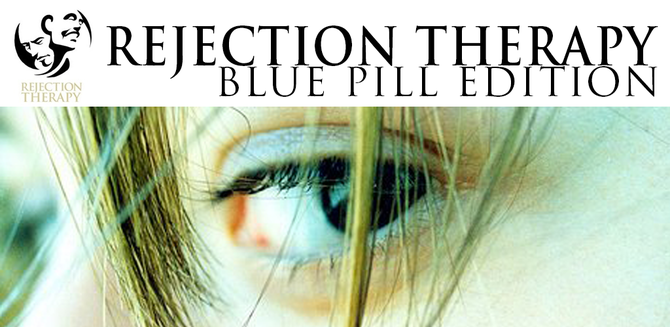 REJECTION THERAPY BLUE PILL
REJECTION THERAPY BLUE PILL
"Manages to do more than a shelf full of books on rejection therapy" ~Regina Meredith, Producer CMN

"My social life has been booming since Rejection Therapy!" ~K. Smith





Go further down the rabbit hole with the Rejection Therapy Blue Pill Edition. It's 30 ways to get rejected, while facing your fears and creating new opportunities, relationships and experiences.






Sorry, this item is not available in your location.
SOLD OUT
You'll get one ZIP file.

Size

194 KB