Includes all of our Editable PowerPoint Maps, Editable Adobe Illustrator Maps, and JPG maps in one download collection.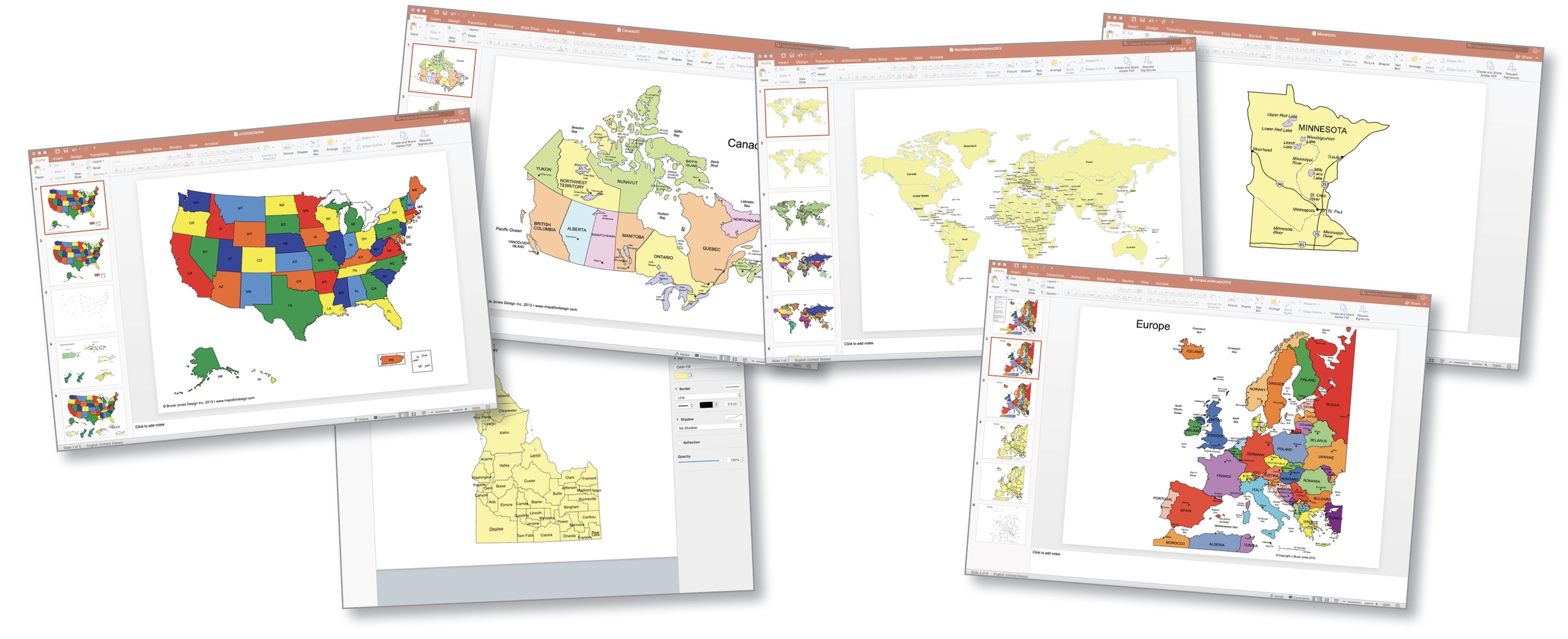 Royalty-Free Maps are perfect for presentations, graphic design, building website graphics, and education. Each PowerPoint or Adobe Illustrator map is fully editable. Country, state, or county maps can be colored, customized, deleted, or moved around, text can be added, you can also add stars and boxes to highlight sales offices.
The collection includes individual editable states, counties, countries, regions, text names, color. Over 1000 maps, works with both PC and Macintosh PowerPoint, Illustrator, Also includes JPG versions of each map. PowerPoint Maps are also compatible with Google Slides and Apple Keynote Presentation software.

What Do I Get in My Downloadable Editable Clip Art Map Collection?
• USA and Canada Maps with Names
• USA State Maps, Canadian Provinces
• USA Editable State County Maps with Names
• USA National State and County Map with Names
• World Projections with Countries and Globes
• World Regional Maps with Names, Europe, Africa, Asia, etc.

• 120 Individual Country Maps with Names
• World of Flags (JPG only)
• Formats: Editable PowerPoint, Editable Adobe Illustrator, JPG
Maps can be filled with colors and you can add text.

Includes a pdf how-to guide of Tips to Customize Your PowerPoint Maps

This collection Downloads to your computer.

Any question please call Bruce Jones at 781-492-0742