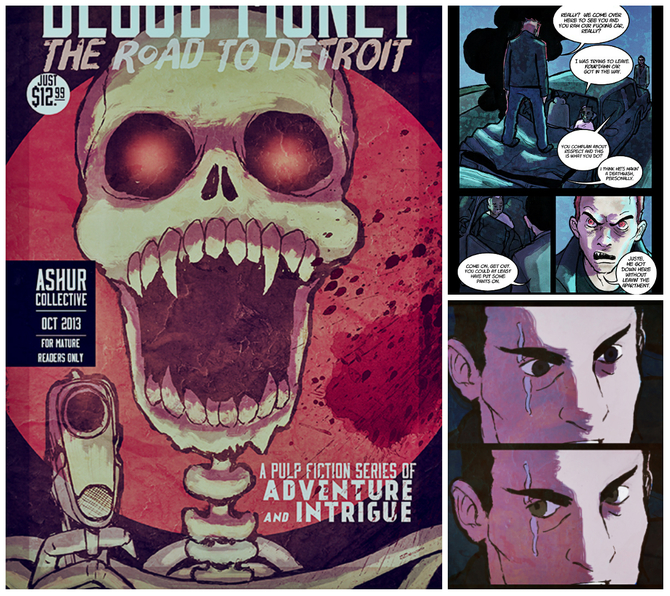 Blood Money: The Road To Detroit (DIGITAL)
Blood Money: The Road To Detroit (DIGITAL)
Juste and Jack are two cocaine dealers who don't get along. One's a strict A-type with a gambling problem, the other's a recently-turned vampire who's horribly irresponsible. But when they visit Detroit for an easy payoff, they're forced to put aside their differences in order to recover a treasure of stolen cash.
***
You are purchasing the DIGITAL copy of this book. You can download and read it immediately.

Sorry, this item is not available in your location.
SOLD OUT
You'll get one PDF file.

Size

43.9 MB

Length

123 pages