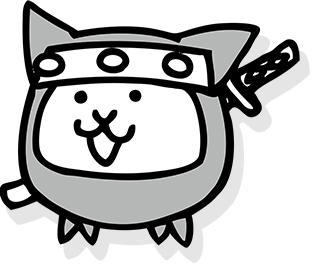 Apart from the cool storyline, gameplay, and weird cats, The Battle Cats also has some pretty interesting collaborations that truly delighted fans. These content partnerships has the whole shebang of The Battle Cats like campaigns, gacha exclusives, and who could forget the cats? If you love cats, memes, and some of these anime, then we really suggest that you check out these collabs. You will find some of the most popular TBC collaborations in this list.

• Street Fighter V Collaboration Event

This classic fighting game, which is popular even for non-players, had a collaboration with The Battle Cats twice. In this collab, there are five levels which vary in complexity. Of course, the best part about this collaboration is the new enemies and cats that are made available, ranging from rare to uber rare. Why is it the best, you ask? This is because the uber rare drops are literally the chracters in Street Fighter. Some iconic characters like Chun Li and Ryu are here to help you win over the weird enemies at bay!

• Neon Genesis Evangelion Collaboration Event

Cats plus robots, or cats that are robots – hilarious and weird. Well, it isn't a good idea – it's a fantastic idea! If you want to see this weird duo, then come on over to this The Battle Cats and Neon Genesis Evangelion collaboration. You will find some cool content like daily stamps, exclusive gacha and stages. Apart from GamesLOL , there are also rare cats in robotic suits!

• Fate/Stay Night: Heaven's Feel Collaboration Event

Fate/Stay Night is a literal legend, producing a number of media works under its name like short novels and games. With this collaboration, the storyline has crossed historical fantasy with weirdness and it's great! When this collaboration came out, it included daily stamps, exclusive gacha, stages, and other promotions. Unlike the previous collaborations in this list which feature "cats" that are actually the characters of the collaborative partner; hence, they literally don't look like cats. In this partnership, the cats are re-designed as an inspiration of the Fate/Stay Night cast. Aren't they cute?

• Hatsune Miku Collaboration Event

The future is probably full of characters that can be computer operated, like singers! Hatsune Miku, a vocaloid, took the world by storm more than 10 years ago and has now graced the world of cats. One of the more recent collaboration events, this one includes exclusive gacha, stages, and promotional materials. The "cats" are both humanoid cats and the actual characters. You'll see one cat sporting Hatsune Miku's signature long blue locks!

• battle cats pc isn't usual for games to do collaborations since this world is full of competition. However, the last collaboration in this list is actually between The Battle Cats and Merc Storia, a role playing game. Merc Storia has some interesting characters that eventually form this collab. battle cats pc download is marked by the continuous partnership which actually began in 2014 and has seemingly occurred every year. Players who were lucky enough to witness this event got daily stamps, exclusive gacha, stages, and other promotions.